How to Join our Facebook Healers Circle Group
The Pique Healers Circle is the hub for all things Pique!  Connect with other Pique Healers Circle and Pique Rewards members, get all of your product-related questions answered, learn some fun recipes, get health tips, and be the first to know about exclusive offers and products!
To join the group, visit The Pique Healers Circle page. If you're a new member, click "Join Group."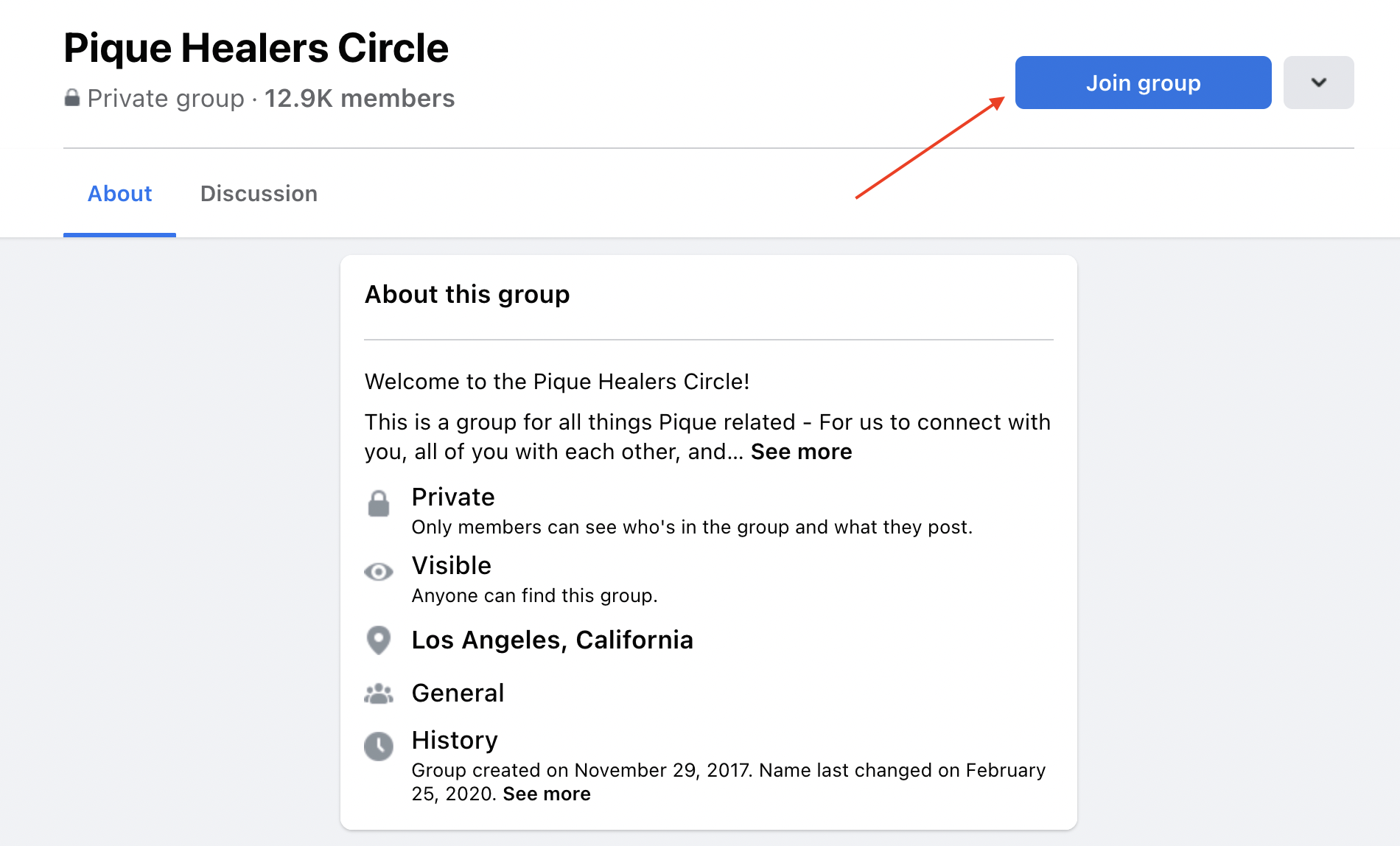 Once you answer our admissions questions, a Pique team member will approve your request and grant you access to the group shortly after. We hope to see you there!
---
---