How To Place Your First Pique Order
We're so happy you would like to purchase our products! Please follow these instructions to purchase your first order:
Visit our website: https://www.piquelife.com. If you are a returning customer, you can log in to your account at the top right of any page on our site.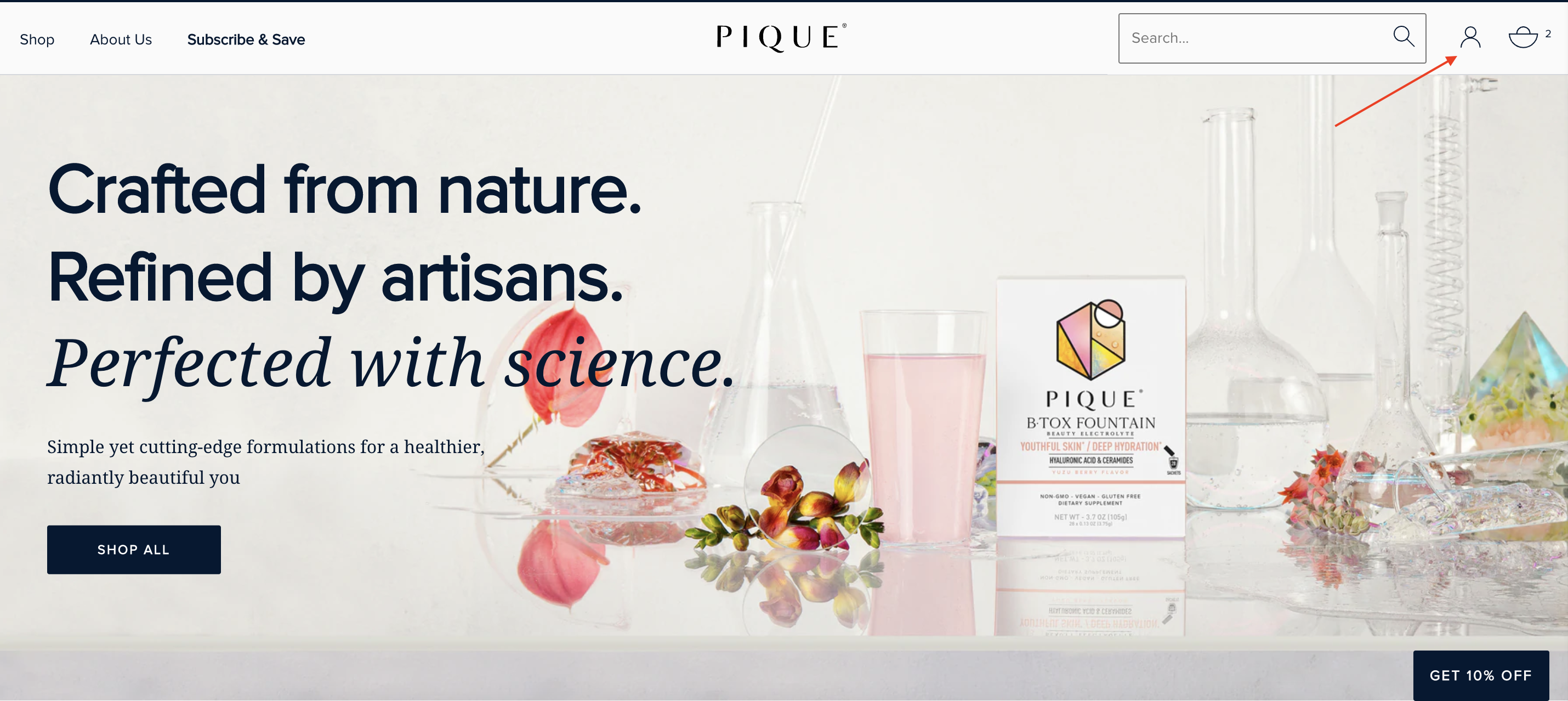 Visit our main store page by clicking Shop in the top menu bar.
You can view products by subcategory by type (Supplements, Green Teas, Black Teas, Herbal Teas) or health needs (Radiant Skin, Immune Support, Digestion, Calm Energy, Fasting). You can also check out our bestsellers and bundles under the Best Sellers and Bundles menu, respectively.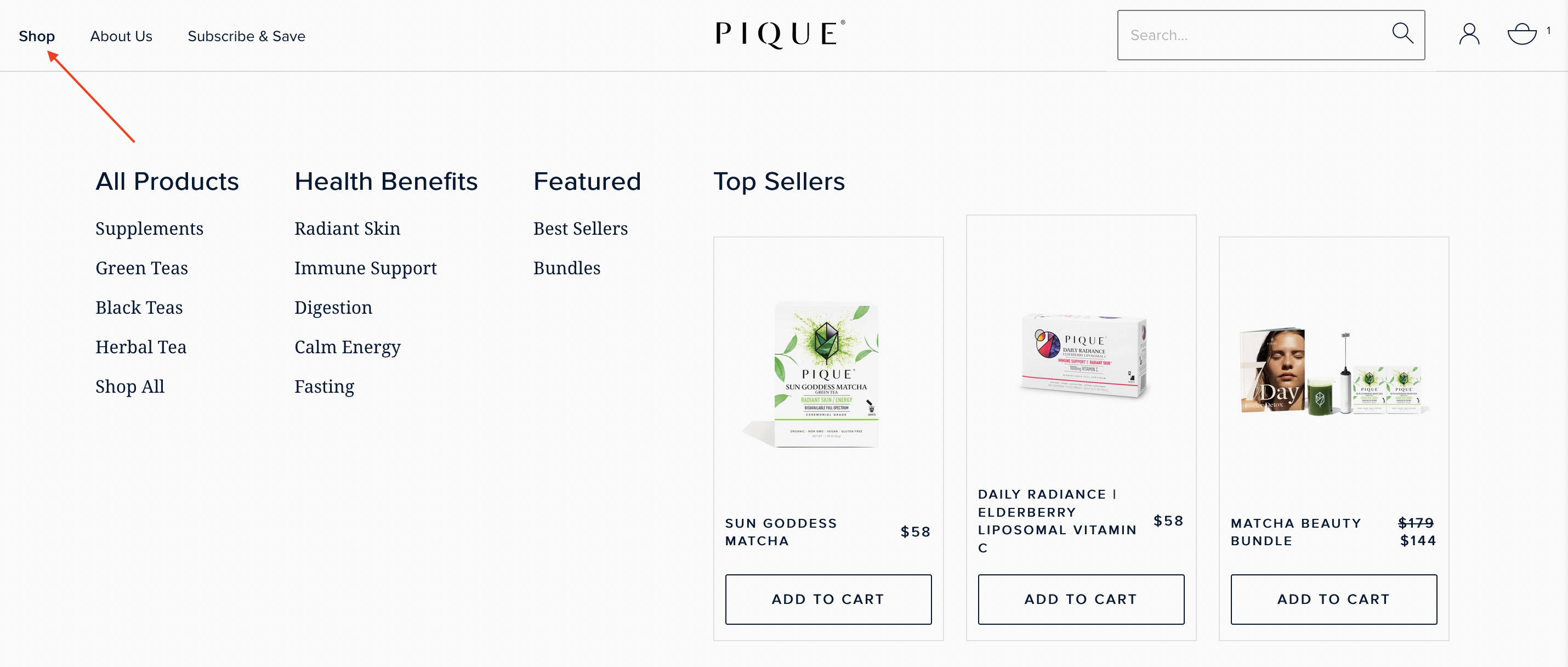 Choose your Pique product.
Click on your desired Pique product, review product details, then click "Add to Cart." For individual cartons, choose the quantity you wish to purchase (bulk discounts are available) and order frequency ("One Time Purchase" or "Subscribe & Save"):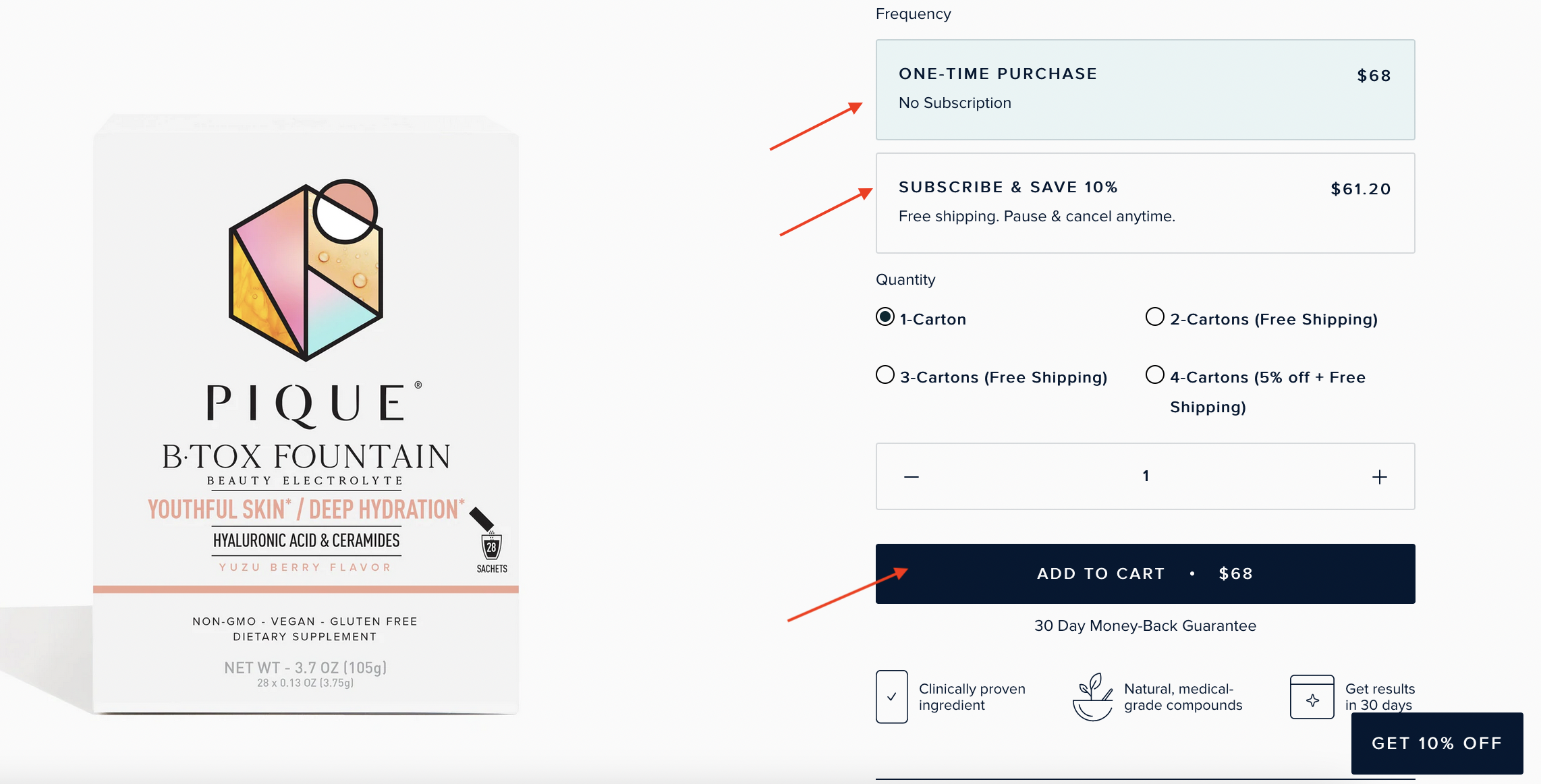 Finish shopping and check out.
To add more items to your cart, choose "Continue Shopping." If you are ready to complete your purchase, click "Check Out."
Complete shipping information and apply any relevant codes:
Be sure to double-check your shipping address and review our shipping policy*
*Order cancellations and address changes can be requested by submitting an email request to care@piquelife.com. Requests must be received before the order is shipped and are subject to our 8-hour customer service response time. Please put in the subject: "CANCEL ORDER" or "WRONG SHIPPING ADDRESS" for the most immediate Pique care. 
Review shipping method, costs, and discounts and then select "Continue to Payment" 
Complete billing to finalize order.
We accept payment from Amex, Discovery, VISA, MasterCard, and PayPal. Double-check your billing address, save your billing information for faster future checkouts, then select "Complete Order."
Check your email for your order confirmation and tracking number. Your order will be processed and shipped within 1-2 business days, and you can expect to receive your teas within 3-5 business days, for domestic US orders, or 7 business days for international orders. 
For further questions and or if you are experiencing shipping delays or other challenges receiving your teas, please contact our team for assistance at care@piquelife.com. 
---
---