How do I apply a discount code to my subscription?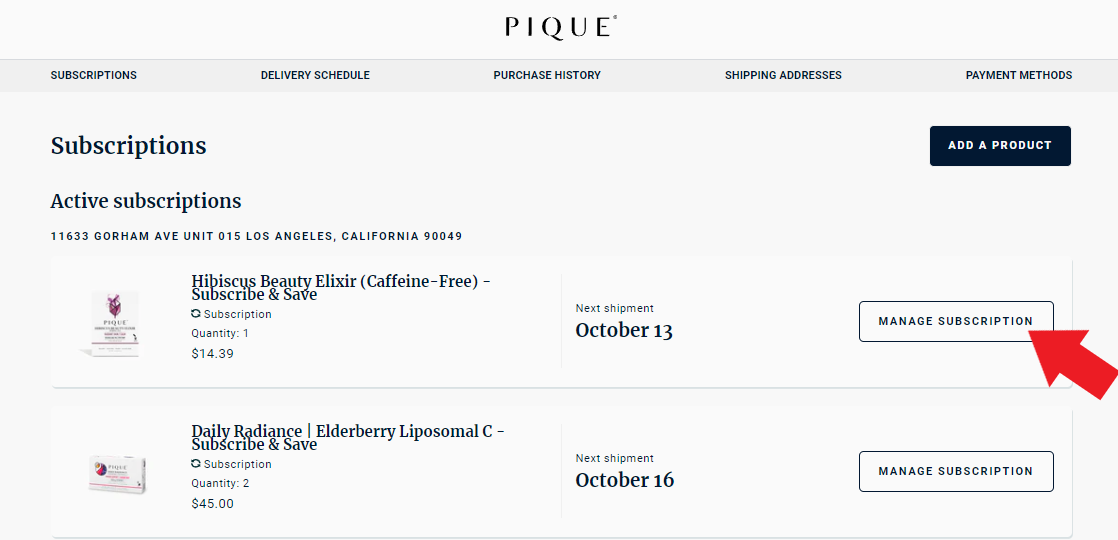 Scroll down to the bottom left of the page and click 'APPLY DISCOUNT'.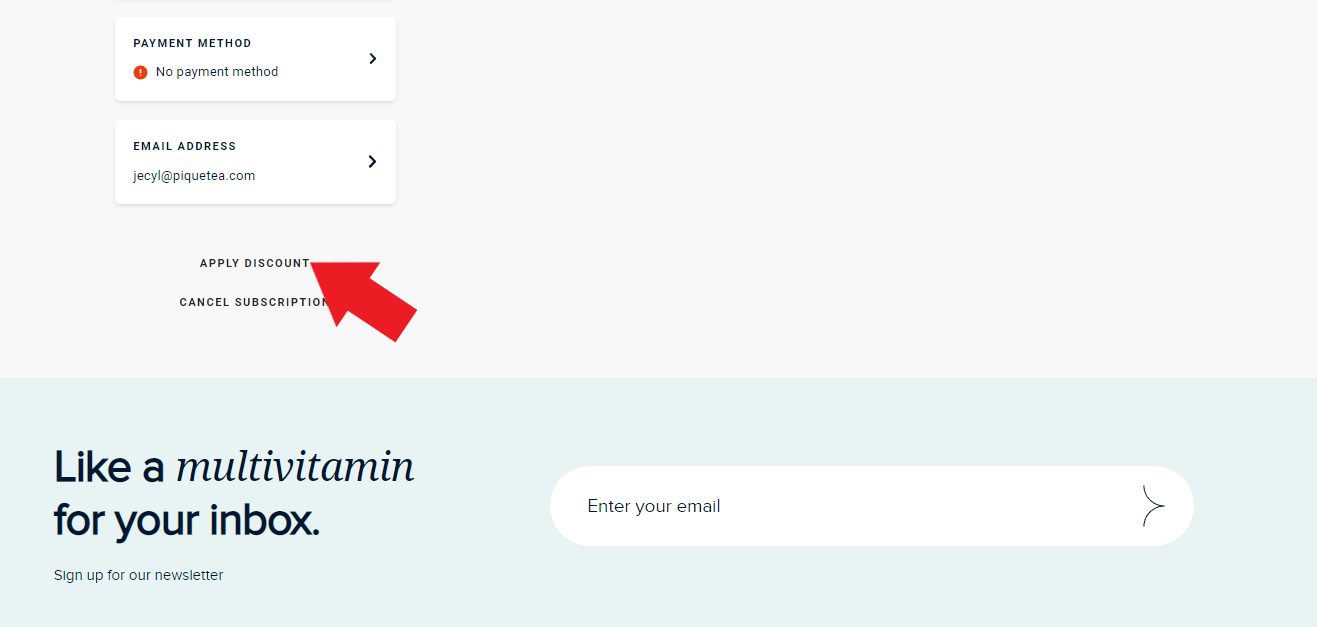 Type in the discount code and click 'ADD DISCOUNT'.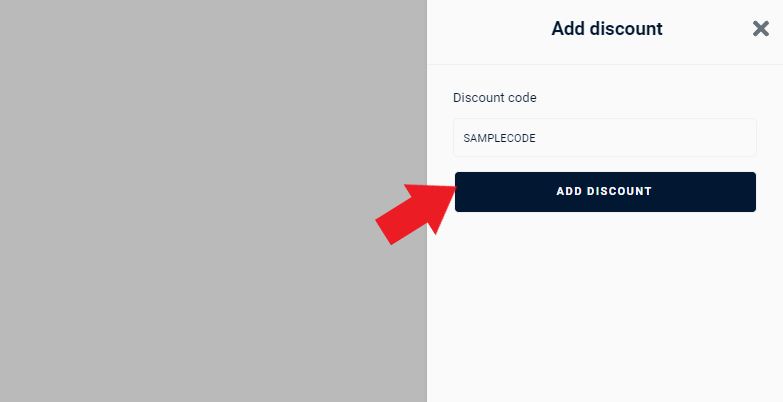 If the discount was successfully applied, it should show 'DISCOUNT APPLIED' at the top of the 'ORDER NOW' button.
If you receive an error while trying to apply the discount, please message us at care@piquelife.com.
---
---