How do I add any product as a subscription?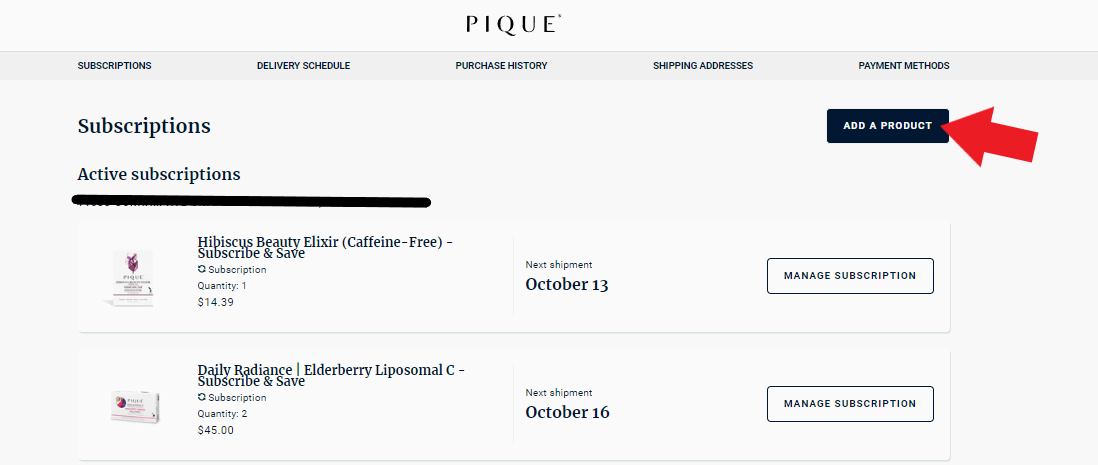 Select or search for the product you wish to add.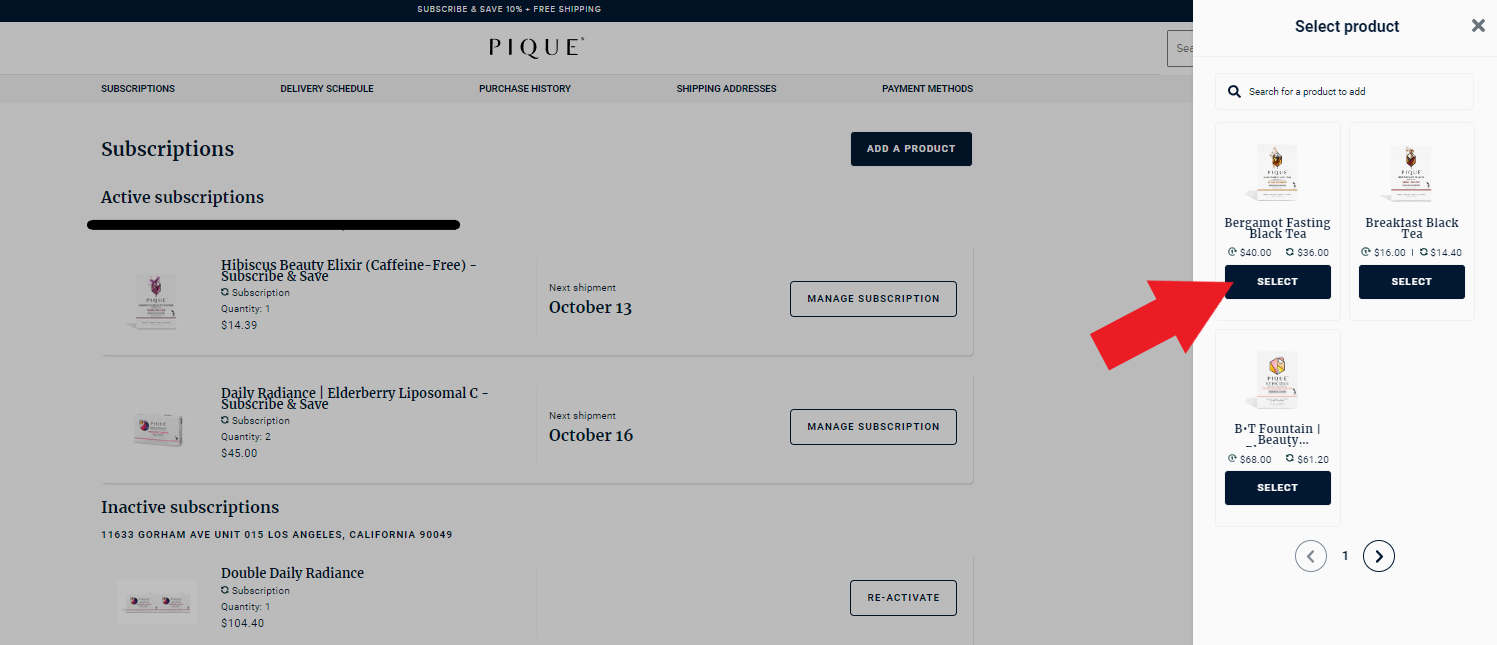 Select "Quantity", click "Subscribe" if you'd like it to be a recurring shipment, and click "One Time" if not. Choose the "Delivery Schedule", "Payment Method", and "First shipment date". 
For all other questions, please message us at care@piquelife.com.
---
---