All about our tea
We source only the highest quality organic loose leaf grade tea leaves from trusted family farms around the world and then extract them close to harvest to ensure peak freshness and potency.  To accomplish this, we Cold Brew Crystallize them for up to 8 hours to extract all the beneficial compounds. Cold Brew Crystallization preserves up to 12x the nutrient content compared to other tea.
Our Tea Crystals dissolve instantly in hot water. Some flavors will also dissolve instantly in cold water! Simply add the tea crystals to either hot (but not boiling!) water or cold (if the crystals are cold water-soluble - it will say on the carton) stir, and you're done - enjoy your cup of Pique Tea!
We Triple Toxin Screen all our Tea Crystals for pesticides, heavy metals, and toxic mold to ensure maximum safety and daily benefits.
For more information on our teas, feel free to browse our FAQs for insightful details and review our Superplant Benefits Guide below, which provides more information on all of our teas that you might find insightful.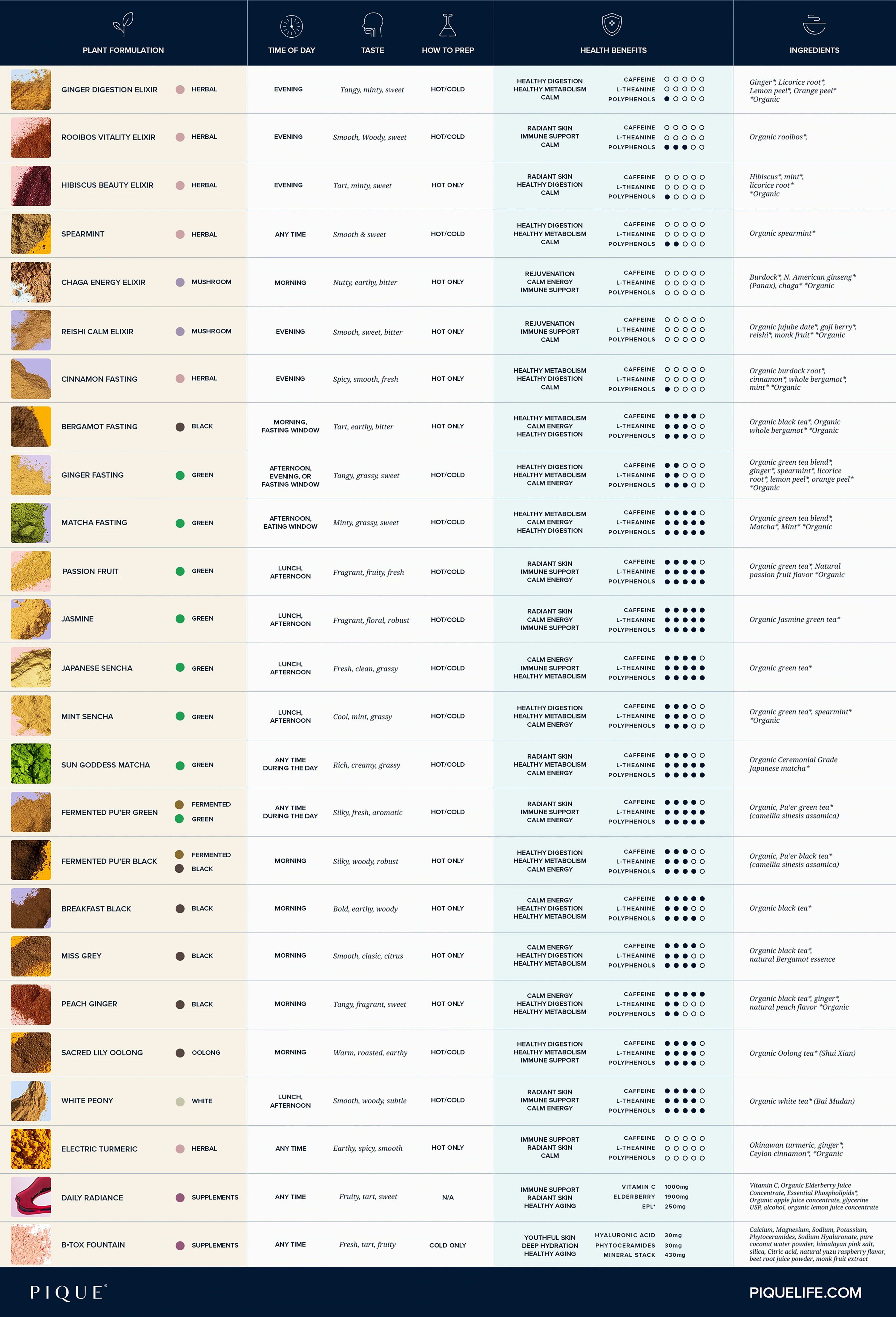 More questions about our teas?  Reach out to us at care@piquelife.com
---
---